This recipe for breakfast egg muffins is an easy grab and go option for busy mornings. Egg muffins are loaded with bacon, cheddar cheese and spinach, and are packed with plenty of protein!
I'm always on the lookout for quick breakfast choices that are high in protein and lower in carbs. I often turn to ham and egg cups, breakfast burritos and these delicious little egg muffins.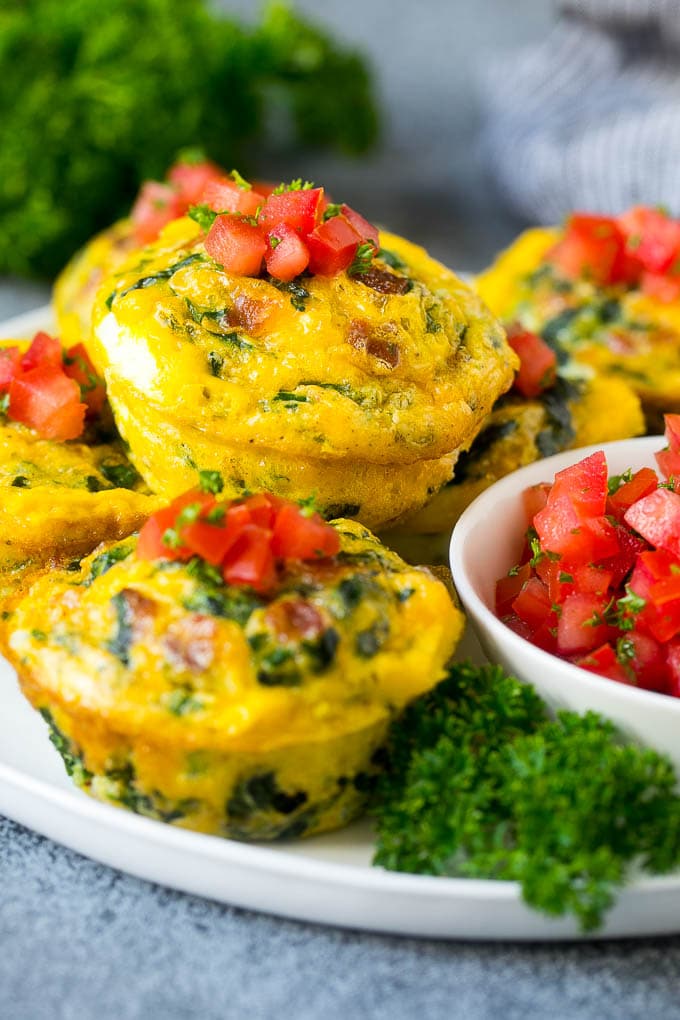 Eggs. It's what's for breakfast pretty much every single day at my house. I eat eggs every morning because I love to start my day with some protein, and my kids eat scrambled eggs most days too along with cereal or yogurt. After making the same scrambled eggs for the 10th day in a row, I decided we needed to shake up our breakfast routine and try something new. I whipped up these fun breakfast egg muffins in just minutes for a fresh take on a classic recipe.
HOW DO YOU MAKE EGG MUFFINS?
[adinserter block="2″]